"Divergent Synthesis of -Fluorinated Carbonyl and Carboxyl Derivatives by Double Electrophilic Activation of Amides"
Dubart, A.; Evano, G. Org. Lett. 2021, 23, 8931-8936.


"Ring-Closing Metathesis of N-Alkenyl-Cyanamides"
Dewez, D. F.; Diacofotaki, C.; Evano, G. Org. Chem. Front. 2021, 8, 6699-6703.


"A General, Versatile and Divergent Synthesis of Selectively Deuterated Amines"
Lecomte, M.; Lahboubi, M.; Thilmany, P.; El Bouzakhi, A.; Evano, G. Chem. Sci. 2021, 12, 11157-11165.


"[Cu(bcp)DPEPhos]+: a Versatile and Efficient Copper-Based Photoredox Catalyst and Photosensitizer"
Oger, S.; Baguia, H.; Phan, T.-A.; Teunens, T.; Beaudelot, J.; Moucheron, C.; Evano, G. SynOpen 2021, 2, 141-144.
Top cited article.


"Expedient Synthesis of Bridged Bicyclic Nitrogen Scaffolds via Orthogonal Tandem Catalysis"
Biswas, S.; Van Steijvoort, B. F.; Waeterschoot, M.; Bheemireddy, N. R.; Evano, G.; Maes B. U. W. Angew. Chem. Int. Ed. 2021, 60, 21988-21996.
With cover picture.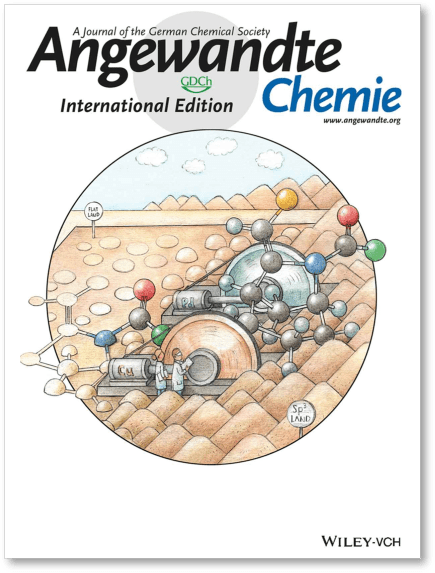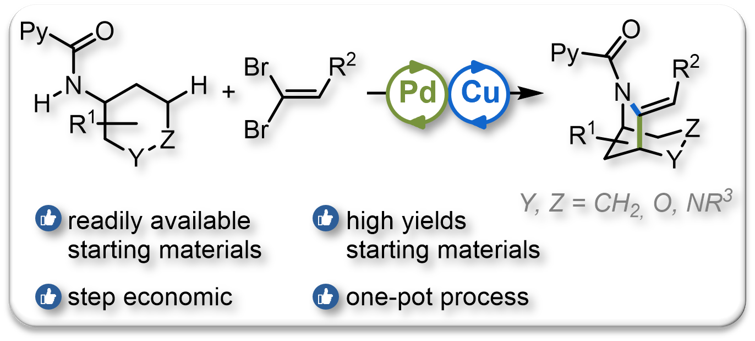 "Transient Directing Groups in Metal-Organic Cooperative Catalysis"
Jacob, C.; Maes, B. U. W.; Evano, G. Chem. Eur. J. 2021, 27, 13899-13952.