"First C 3v-symmetrical calix[6](aza)crown"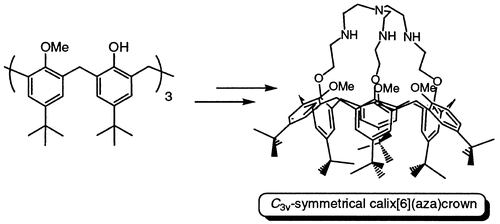 "Michael reaction of unsubstituted aromatic chiral imines with substituted unsaturated acid esters"
Monnier-Benoit, N.; Jabin, I.; Tomas, A.; Selkti, M.; Revial, G. Tetrahedron: Asymm. 2003, 14, 2747-2753.

"Stereoselective synthesis of 5,6-disubstituted-3,4-dihydro-1H-pyridin-2-ones, a new class of non-biaryl atropisomeric compounds. Part 1"
Jabin, I.; Monnier-Benoit, N.; Le Gac, S.; Netchitaïlo, P. Tetrahedron Lett. 2003, 44, 611-614.