"Mimicking the Protein Access Channel to a Metal Center: Effect of a Funnel Complex on Dissociative versus Associative Copper Redox Chemistry"
Le Poul, N.; Douziech, B.; Zeitouny, J.; Thiabaud, G.; Colas, H.; Conan, F.; Cosquer, N.; Jabin, I.; Lagrost, C.; Hapiot, P.; Reinaud, O.; Le Mest, Y. J. Am. Chem. Soc. 2009, 131, 17800-17807.


"Induced-Fit Encapsulation by a 1,3,5-Alternate Calix[6]arene"
Ménand, M.; Leroy, A.; Marrot, J.; Luhmer, M.; Jabin, I. Angew. Chem. Int. Ed. 2009, 48, 5509-5512.


"Biomimetic and self-assembled calix[6]arene-based receptors for neutral molecules"
Coquière, D.; Le Gac, S.; Darbost, U.; Sénèque, O.; Jabin, I.; Reinaud, O. Org. Biomol. Chem., 2009, 7, 2485-2500. - With cover picture.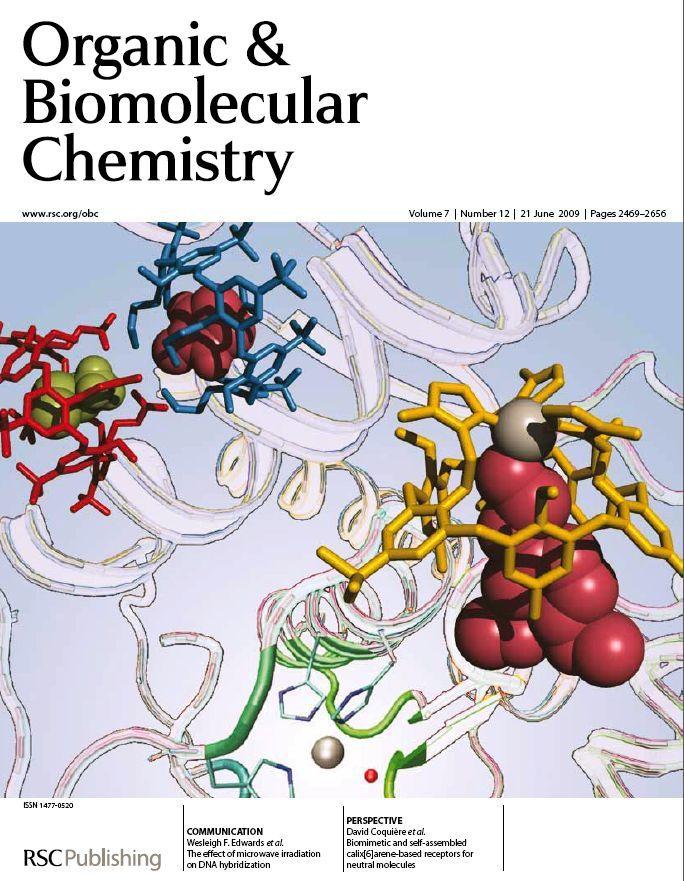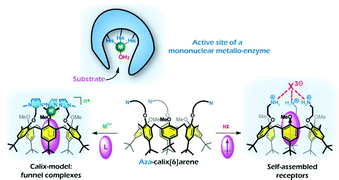 "Synthesis of the First Calix[6]crypturea via a Versatile Tris-azide Precursor"